Your dream home made perfect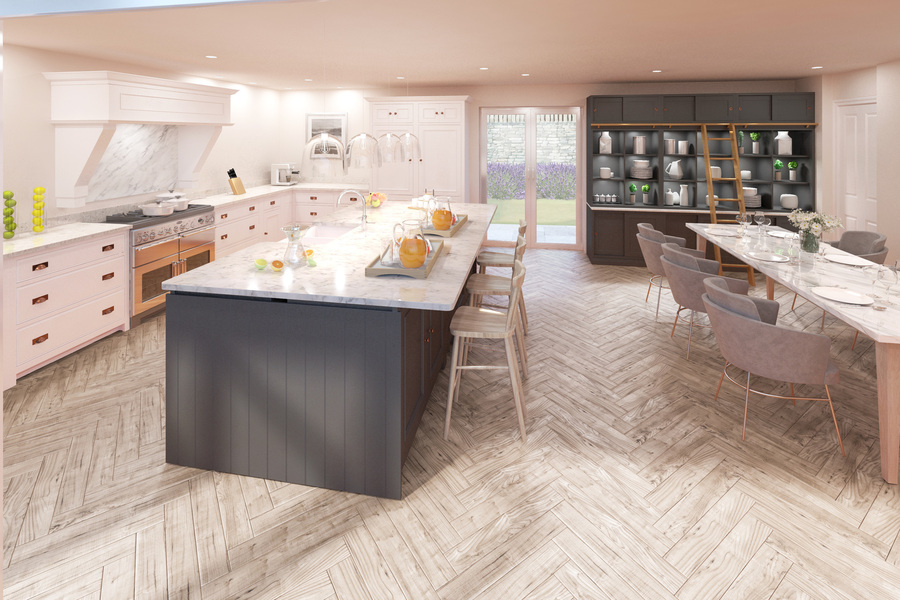 We've all tuned into Grand Designs and daydreamed about finding an idyllic location and building our dream home.
The reality, however, puts most of us off. The mounting costs of architects, engineers, excavation and materials, not to mention the time, commitment and sheer stress of it all, often brings us crashing down to Earth with a bump.
Nevertheless, once we have painted a mental picture of our fantasy home, the idea of a new-build can seem somewhat underwhelming.
Kevin McCloud himself has said Britons buy houses like baked beans – as generic products from a developer's catalogue – rather than creating something that fits their lifestyle.
But what if you could have the best of both worlds? A dream home designed specifically for you, in a stunning location, without the hassle?
At Yorkshire Country Properties we offer exactly that, working closely with our buyers to ensure the home they get is a true reflection of their taste and works for their lifestyle.
We offer a full service which enables the customer to design their home off-plan. This means more than just picking out paint colours and floor coverings. We provide the option to choose internal features, including room layouts and wall positioning.
The standard specification of all YCP houses is already incredibly high, but the scope to upgrade your home is limited only by your imagination. And you don't have to have an architectural degree or even a particularly creative mind either.
Our experts are on hand to offer guidance and inspiration. Here are just some of the ways you can make a Yorkshire Country Property uniquely yours…
If the cottagecore trend appeals to you, adding stone wall and timber beam features will instantly connect the interior of your new home to its rural setting. Similarly, we can add a range of natural oak detailing to staircases, architraves, doors and skirtings. A log burning stove in the living room is also a popular choice for anyone craving a cosy, rustic retreat.
If your tastes are more contemporary, glass panels can be used as room dividers to maintain a sense of space and light.
Of course, it's not all about aesthetics. We can add everything from laundry chutes to under floor heating to give you a home that is as practical as it is beautiful.
This includes embracing the latest technology. We pride ourselves on integrating home automation solutions that use intuitive touchscreen and SMART technology to provide the ultimate in convenience and flexibility, allowing you to control lighting, TV and audio, heating & cooling, shades & blinds with your iPad, iPhone or custom in-wall touchscreen devices.
You can even create your own theatre, watch TV, access movies, play video games and stream films with ease, with all of homes equipped for high speed optical fibre connectivity.
Forming part of our exclusive Deynebrook development, our four-bedroom family homes are specifically designed to be adapted and personalised, with ample space set aside to create anything from your very own cinema room to home gym or office.
We understand the lifestyle people are striving for when they move to this idyllic corner of the country, and part of that is enjoying the rural beauty Yorkshire has to offer. To help you enjoy this stunning location, we can help you design the garden space you've always wanted.
We can add stone wall stepped planters between your terrace and lawn, plant fragrant lavender and box hedges for privacy.
If outdoor entertaining is important to you, we can design and build an outdoor kitchen, including an external built in fridge, BBQ and storage. We can even source and install your very own hot tub to help you unwind when the party is over.
Whatever your heart desires, our design team will work with you to create a home tailored to meet your family's every need.
Perhaps your Grand Design needn't be a daydream after all?
Make you dream home a reality, contact our team today.