YORKSHIRE COUNTRY PROPERTIES JOINS FORCES WITH HEDGEHOG STREET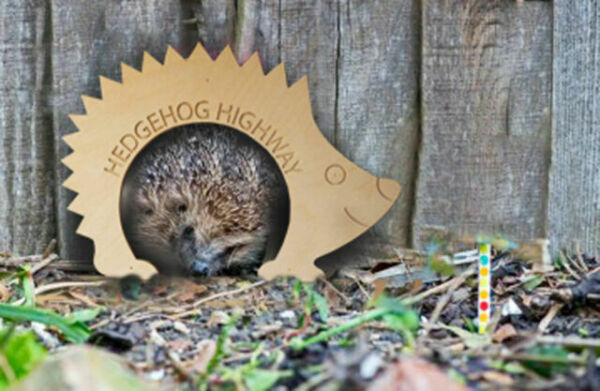 YCP has joined forces with a charity to help combat the rapid decline in hedghogs. We feel passionate about the areas we build in and the conservation of the environment. We've lost a third of all our hedgehogs since the millenium, so we want to play our part in making sure the hedgehog, the UK's only spiny mammal, remains a common and familiar part of British life.
Hedgehogs love gardens and need access to as many as possible to flourish. Fortunately there are around half a million hectares of garden in the UK.
Hedgehog numbers have dramatically reduced in recent years. Research suggests that this is partly because it is becoming harder for hedgehogs to move freely due to an increase in the number of solid walls and fences being erected around gardens. This restricts the available foraging area and lowers the chances of meeting a mate. Creating a hole in a garden wall or fence will allow your local hedgehogs to pass through from garden to garden safely.
HOW WILL THIS EFFECT MY GARDEN?
A hole measuring 13cm by 13cm is the right size for a hedgehog to pass through but too small for most pets. We will pre cut this hole in your fence in the optimum location for Hedgehogs, usually near the bottom of your garden and install a small sign as a reminder to keep it open. There will be no maintenance once it is installed. We hope you appreciate our efforts to help conserve the local wildlife and are happy to be a part of this project.
If you want to find out more information about the charity, please visit: