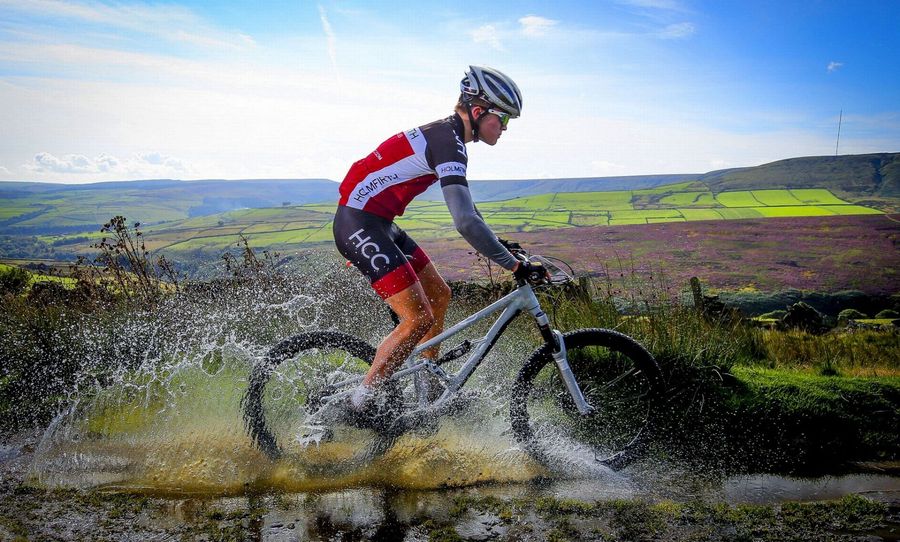 As continued restrictions encourage more of us to take up outdoor pursuits, we explore the best the Holme Valley has to offer to help you make the most of the great outdoors.
On foot
It's never been more important to get outdoors and blow away the cobwebs. In Holmfirth, the Holme Valley, and surrounding areas you'll soon be inspired to get back to nature. In winter there are picture-perfect panoramas of snow-covered hills, while in summer the moors erupt in a riot of colour.
There are plenty of routes suitable for everything from an evening stroll to a challenging hike. Popular routes include Blackmoorfoot Reservoir, which is popular with birdwatchers and fully wheelchair accessible, and Holme Valley riverside way, a six-mile walk through villages including Holmfirth and Honley.
For those who enjoy a faster pace, Holmfirth Harriers caters for athletes of all ages and abilities. What started as a meeting of a handful of like-minded young men in the Elephant & Castle pub more than 100 years ago, is now one of the largest athletics clubs in Yorkshire with around 600 members. Regardless of whether you prefer road, fell, cross-country or track running, there is a group of budding athletes to train with.
On two wheels
If you'd prefer to soak up the scenery on two wheels, there's a dedicated community of cyclists in the area who share your passion.
Holmfirth Cycling Club is a family friendly cycling club offering both competitive and recreational cycling.
There's also the long-established Holme Valley Wheelers. Based in Holmfirth and the Holme Valley near Huddersfield, the club was founded in 1924. Members compete in different branches of the sport including Track, Time Trials, Road Racing, Cyclo-Cross and Mountain Biking.
On target
The Holme Valley is the perfect place to take up a new outdoor sport, brush up your skills or continue a lifelong hobby.
There are lots of excellent golf clubs in the area where you can work on your swing while taking in the stunning scenery and enjoying the fresh air. Meltham Golf Club is over 100 years old and set in beautiful parkland against the stunning backdrop of the Pennine Hills.
The rolling Yorkshire hills are also an equestrian's dream, and there are plenty of riding schools in the area offering lessons to all ages and abilities.
For an outdoor activity with a difference, why not try your hand at clay pigeon shooting? This popular sport has been around for more than a century, with cricket balls, stones and even potatoes used as targets before the invention of clay targets.
At Boar Clay Shooting Ground in the heart of the Peak District you can learn a variety of clay target shooting disciplines on 200 acres of moorland above the Torside reservoir.
At Yorkshire Country Properties we pride ourselves on selecting grade A locations within easy access to some of the most stunning scenery in the country.