5 new home design trends for 2021
From flexible spaces to storage solutions, natural materials to home automation, we take a look at the 5 hottest design trends guaranteed to inspire your next move.
1.Flexible Living for the modern lifestyle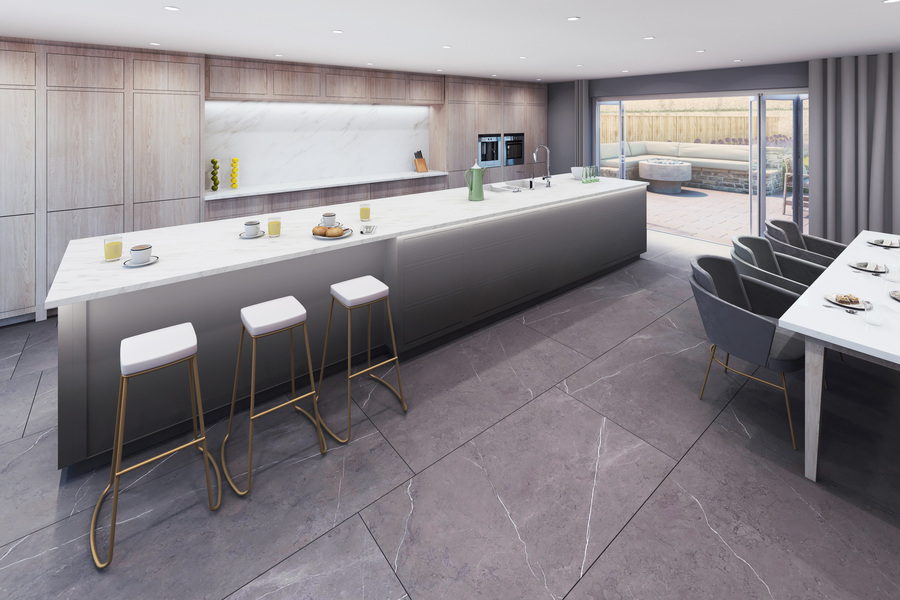 Working from home is no longer a foreign concept. Over the past nine months, waking up at the 'workplace' has become part of our new normal.
Official figures show that 38% of the UK workforce operated exclusively from home during lockdown, while four out of five workers want to continue doing so once the pandemic is over.
This shift to remote working has not only led to increased conversation regarding the flexibility of our homes and workspaces, but how new homes can be designed to meet our 21st century needs.
Having a home with the flexibility to adapt is vital in the post-COVID-19 landscape, allowing owners to adapt multifunctional spaces based on different demands and phases of life.
At Yorkshire Country Properties, we construct homes with flexibility from the ground-up, so as your family grows and your needs change, you don't have to worry about additions.
Whether it be designing rooms that can be sub-divided or function as open plan spaces, master bedrooms which link to dressing and en-suite facilities, or the creation of ancillary rooms that can be transformed into anything from a gym facility to home cinema, having flexible space will not only enable greater work-life balance, but the ability to grow and adapt to the world around us too.
2.Bringing the outside in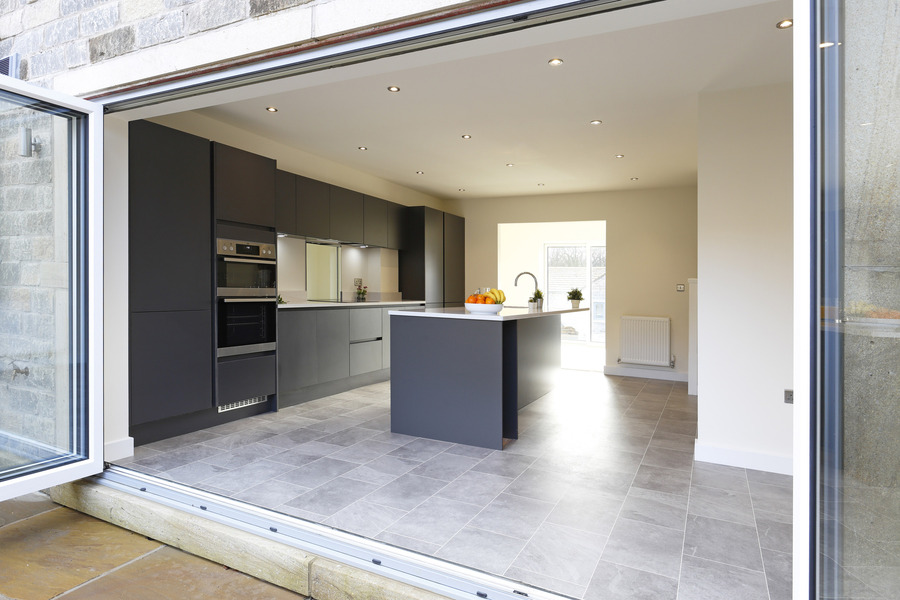 Ever wondered why celebrities wait their turn in a "green room"? One theory is that green is a calming colour that helps performers gather themselves before appearing on screen.
The colour green symbolises nature and the natural world. In the home environment, our gardens provide our green havens, with studies showing that the more we use them, the fewer incidents of stress we suffer.
Bi-folding doors give the feeling of being outdoors from within, offering an unbroken run of open space that allows your garden to become a beautiful extension of your home.
If you enjoy entertaining outdoors, bi-folds are perfect for hosting events, creating a hybrid indoor / garden party where people can escape the rain and help themselves to refreshments as well as enjoy the fresh air.
Even when closed, these doors are great for letting in large amounts of light, integrating the garden into the interior environment.
At Yorkshire Country Properties, we believe the link to outside spaces from primary internal spaces is essential, which is why we ensure all bi-folding doors and balconies are incorporated within kitchen and living spaces at the very heart of the home.
Our gardens are designed to embrace the key characteristics of the developments, ranging from the varying levels across the site to the boundary stone walls, creating a quirky and safe outdoor space.
Through careful planning, we take care to position windows to capture key vistas at the early stages of the drawing process, helping creating quality living space which extends to the great outdoors.
3. Storage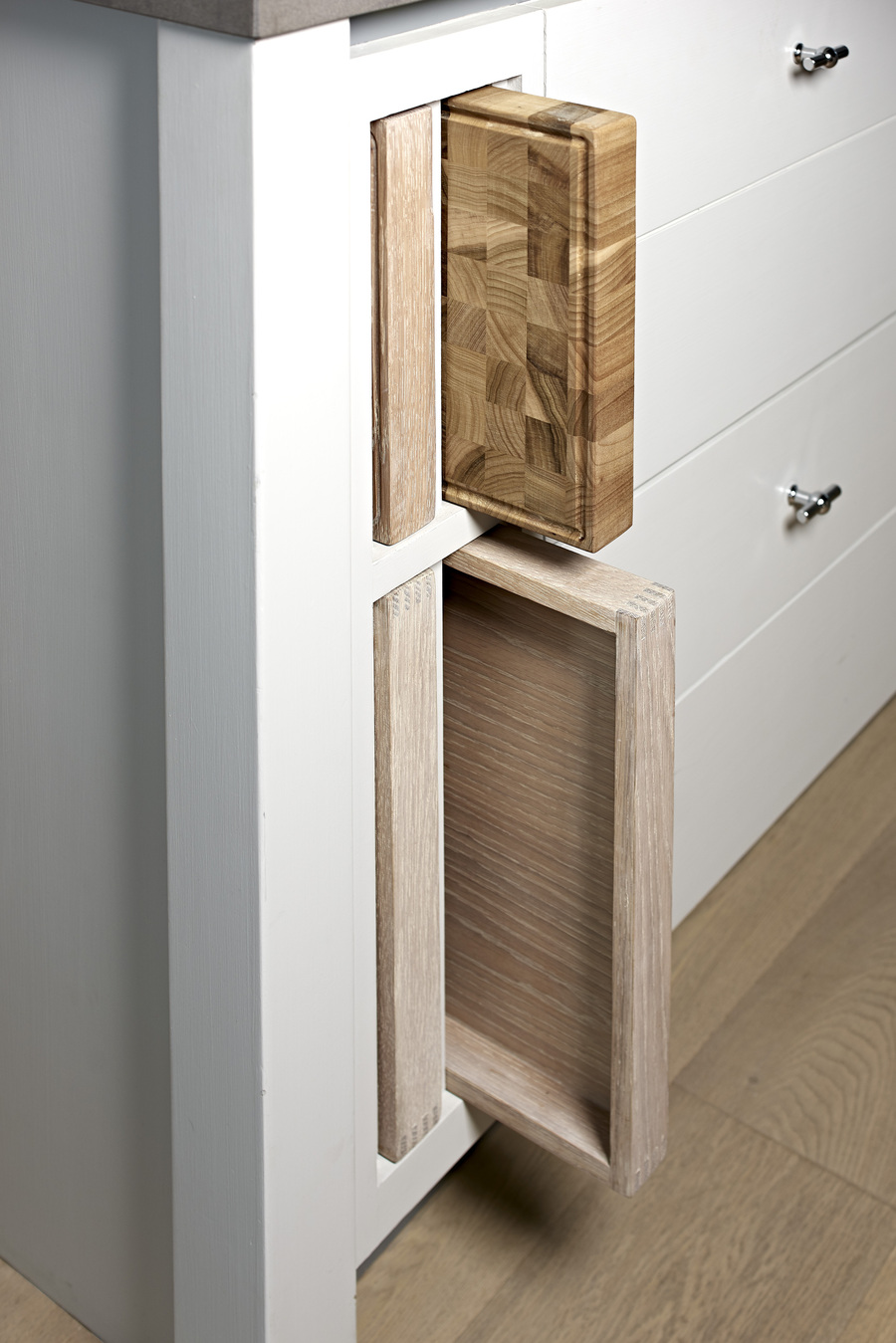 Adequate storage is often overlooked when designing a new home, but this seemingly small detail can make or break the quality of living.
While storage rarely tops a homebuyer's most wanted list, simply put, a lack of it is a sign of a poorly designed home.
If your personal effects lack a 'home' of their own, chances are you'll spend more time struggling to put things away when you're cleaning up, and waste time looking for items when you need them.
One of the most important benefits of organising your space is reduced stress. In fact, followers of the Chinese discipline feng shui believe a well-ordered home can align vital energy in your life and bring you good fortune.
Whether you choose to believe that or not, it's hard to argue against the benefits of an organised living space. After all, as the old saying goes, a clean (and organised) home is a happy one.
4. Natural Materials
Natural building materials are vital in creating a sustainable, healthy home for both the occupants and the environment.
Many building technologies that draw from natural materials have existed for thousands of years, and it's fair to say they've seen something of a resurgence in recent times.
The advantages of natural materials are significant. Generally speaking, they possess less embodied energy than standard building materials, meaning less energy is needed for their production. From an aesthetic point of view, natural materials never go out of fashion either, providing timeless and classic design, and an instant feel of luxury and style to both internal and external spaces.
The quality of natural materials tends to be much better too, increasing their longevity. And even when signs of wear and tear do begin to show, like a fine wine, they appear even better with age.
5. Innovation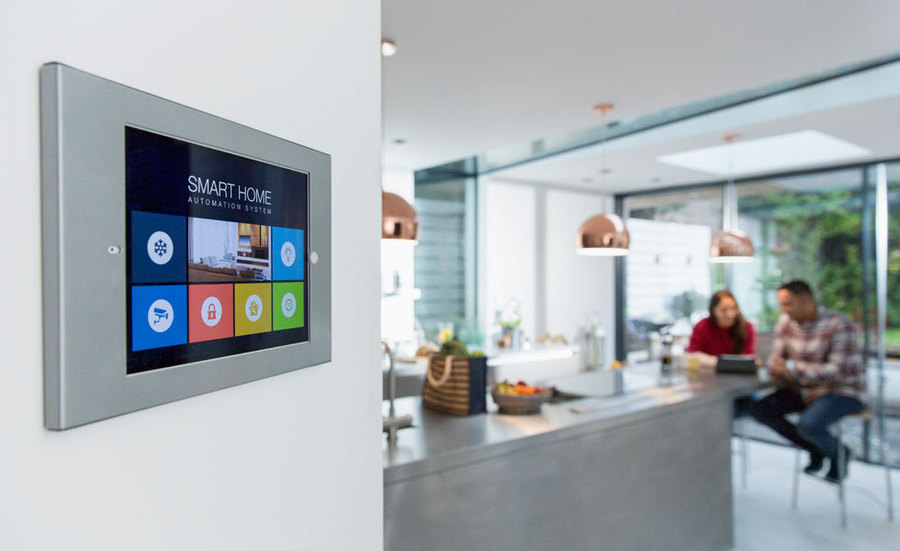 Smart home technology refers to devices, appliances, or systems that connect into a common network and can be independently and remotely controlled – allowing you to access high-tech functionality and luxury through the mere tap of a touch screen.
Having all the technology in your home connected through one interface signals a giant leap in home management. Master an app on your smartphone or tablet and you'll soon be able to tap into countless functions and devices throughout your property.
From your thermostat to lights, audio-visual systems to locks and appliances, a connected home provides you with full control of your environment and can make your home more energy-efficient too.
As part of our upgrade package, we install smart home technology as part of the build process and help introduce our customers to the digital scope of their homes before a brick has been laid.
It's exciting stuff, and certainly worth exploring if you're looking to cut your utility bills and reduce your home's environmental impact.